The best laptops for VR offer the right blend of modern performance and generous port selection that's needed to get a head-mounted display running properly. With that in mind, we recommend checking out the Dell Alienware m15 R7 with 12th Gen Intel Core CPUs and NVIDIA RTX 30-series GPUs. If it isn't quite what you're looking for, there are some other suitable laptops that we've rounded up right here, some of which also appear on our list of the very best Windows laptops available today.
Best RAM for Gaming DDR4 and DDR5 Kits | Best Nvidia RTX & AMD Radeon RX graphics cards for Gaming
Dell Alienware m15 R7
Dell's Alienware m15 R7 is an excellent pick for a laptop to power VR. It's expensive, but it includes the latest performance hardware including NVIDIA RTX 30-series graphics cards and 12th Gen Intel Core mobile CPUs.
Get a 12th Gen Intel Core i7-12700H CPU, up to 64GB of DDR5-4800MHz RAM, dual 2TB M.2 PCIe NVMe SSDs, and a NVIDIA RTX 3080 Ti Laptop GPU for insane performance, with plenty of lesser hardware options also available. The 15.6-inch non-touch G-Sync display comes in three flavors, with FHD at 165Hz or 360Hz and QHD at 240Hz. Get an IR camera for Windows Hello, as well as Wi-Fi 6 for fast, reliable wireless internet.
Ports include three USB-A 3.2 (Gen 1), Thunderbolt 4, HDMI 2.1, RJ45 Ethernet, and 3.5mm audio. You should be able to connect any head-mounted display (HMD) with, at most, a DisplayPort adapter for newer VR systems. All this in a chassis that measures just 0.5 inches (12.9mm) at its thinnest point and weighs just 5.34 pounds (2.42kg).
Razer Blade 15
The Razer Blade 15 is our pick for best gaming laptop, and it just keeps getting better with each new refresh. Most recently, Razer announced new Blade 15 models at CES 2022 with 12th Gen Intel Core CPUs, NVIDIA RTX 30-series GPUs (with up to an RTX 3080 Ti Laptop card), DDR5 RAM, and PCIe 4.0 SSD storage.
Display options have also been overhauled. There's an FHD model with a blistering 360Hz refresh rate, a QHD model with 240Hz refresh rate, and a UHD model with 144Hz refresh rate. These will make superb 2D gaming displays when you aren't connected to an HMD. Hardware is all contained in a svelte aluminum chassis with squared edges and thin build.
Despite the thin size, the Blade 15 offers three USB-A, two Thunderbolt 4, HDMI 2.1, 3.5mm audio jack, and microSD card reader. You shouldn't have issues connecting your VR headset. Older models are still available, and though the hardware isn't quite as new they are generally more affordable. Check out our Razer Blade 15 2019 review for a closer look at the previous model.
HP Omen 15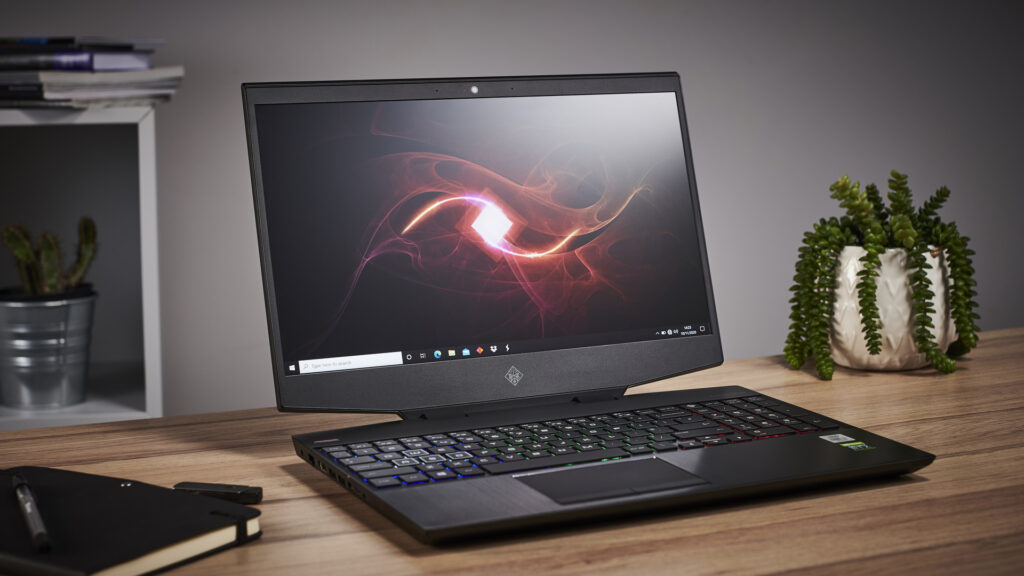 The HP Omen 15, with its selection of Intel or AMD hardware and NVIDIA 30-series GPUs, is possibly the best value in portable gaming right now. In my HP Omen 15 (2020) review, I tested a model with a stunning 4K AMOLED HDR display with 100% sRGB, 95% AdobeRGB, and 100% DCI-P3 color reproduction, as well as more than 500 nits brightness. It's one of the nicest 4K displays I've ever seen.
Models normally come with up to an AMD Ryzen 9 5900HX or Intel Core i7-10750H CPU, as well as up to an NVIDIA RTX 3070 Laptop GPU. Even with the Ryzen 9 and RTX 3070 in a configuration, you're looking at a very competitive price. Configs are becoming a bit harder to find, but you should still get what you're looking for.
The cooling system works well without getting loud, and you shouldn't see any thermal throttling even when stress testing hardware at 100%. The aggressive design has been toned down a lot for a mature look, and though the chassis is a bit thicker than some popular options, it has a great look that can fit into casual and professional environments. If you're looking to maximize your dollar, this is where you should start.
Lenovo Legion 5 Pro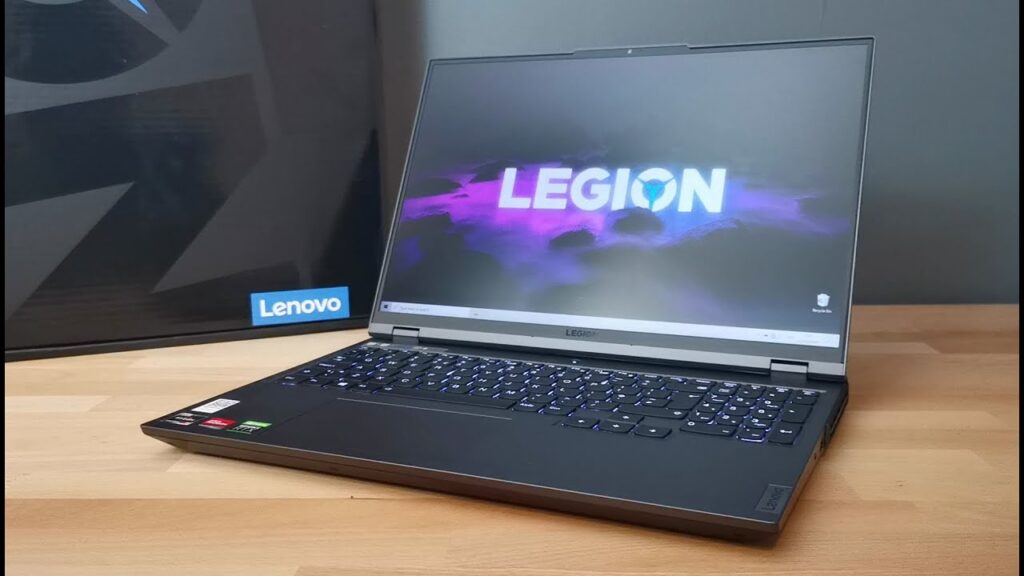 Lenovo's Legion 5 Pro (Gen 6) is one of my favorite laptops from 2021. It was one of the first gaming laptops with a taller 16:10 aspect ratio, 16-inch display with 2560×1600 (QHD+) resolution, modern Legion design, and powerful AMD Ryzen 5000 Mobile CPUs and NVIDIA RTX 30-series GPUs.
It's still a potent pick in 2022, with up to an AMD Ryzen 7 5800H CPU, 32GB of DDR4-3200MHz RAM, dual 1TB M.2 PCIe SSDs, and up to an NVIDIA RTX 3070 Laptop GPU. The 16-inch display has those extra QHD+ pixels, plus HDR 400 support, Dolby Vision, 500 nits brightness, and 165Hz refresh rate.
The laptop has tons of ports, with the majority spread out along the back edge for easy cable management. The keyboard is comfortable, the touchpad is huge, and you can get the laptop in two different colors. If you're a fan of AMD, this is one of the better gaming laptops for VR you'll find.
MSI GS76 Stealth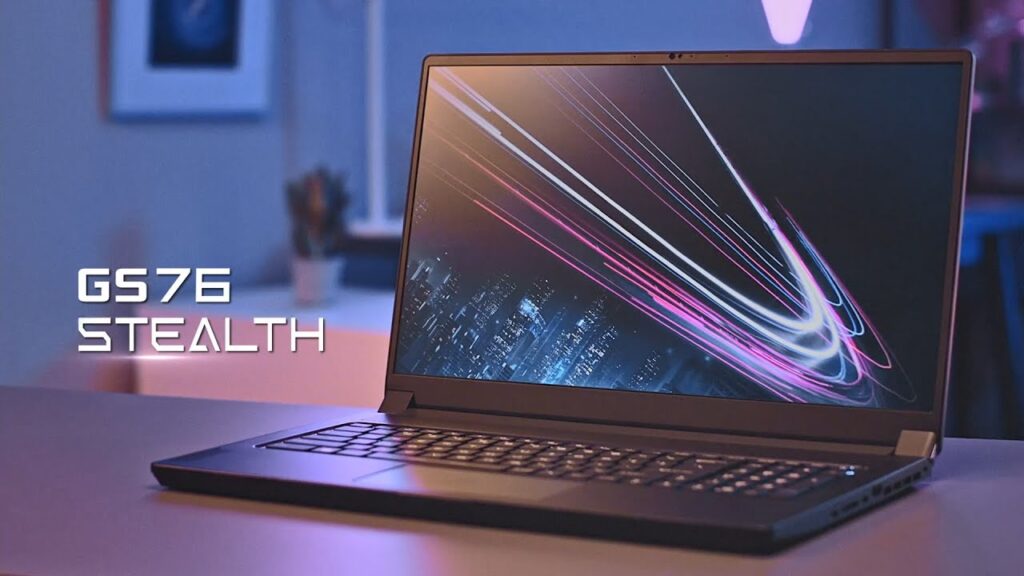 Part of the reason to buy a VR laptop is for portability, but you also might not want to game on a display that's any smaller than 15 inches. Enter the MSI GS76 Stealth. This 17.3-inch laptop is just 0.71 inches thin and weighs in at 5.4 pounds, specs usually reserved for a smaller 15-inch laptop. The huge display comes with up to a 360Hz refresh rate at FHD, 240Hz at QHD, or 120Hz at 4K, making it suitable for standard gaming when you're not wearing a VR headset.
Models come with up to an 11th Gen Intel Core i9 CPU, 64GB of DDR4-3200MHz RAM, PCIe 4.0 M.2 SSD, and NVIDIA RTX 3080 Laptop GPU for extreme performance. You'll also now get an IR camera for Windows Hello, Killer Wi-Fi 6, and Thunderbolt 4. The keyboard has customizable RGB lighting, and there's an enormous touchpad.
How to Choose Best Gaming laptops for VR
There are plenty of great gaming laptops on the market, with some of them making the cut for our collection of the best Windows laptops overall. But if you're looking for the best laptop for VR, there's one we can certainly recommend. Thanks to an aggressive design, plenty of ports, and high-end performance, Dell's Alienware m15 R7 sits at the top. Its price might put it out of reach for casual users, but enthusiasts should feel right at home with the available hardware.
The Alienware m15 is stocked with ports, though newer headsets will likely require a DisplayPort adapter. Be sure to check system requirements for the VR system as well as the games you'd like to play, and keep the future in mind as required specs seem only to go up.