It's been 13 long years since the first Avatar movie was released in 2009, and now, finally, after years of waiting, James Cameron's sequel, Avatar 2, is scheduled to premiere on December 16, 2022. The sequel was initially set for a 2014 release but has been pushed back due to, according to fan assumptions, the high bars set by Cameron for the production of the movie. The director, who pledged himself to four sequels of the original film, decided that the first of these sequels would be primarily underwater. Cameron's high expectations required long periods of technological research and development and months of training for cast members, owing to the movie getting pushed back more than seven years.
Speaking to Entertainment Weekly about the sequel and his plans for it, Cameron said, "It sounds kind of nuts, the process…I mean, if Avatar hadn't made so much damn money, we'd never do this – because it's kind of crazy." However, Cameron's crazies usually tend to pay off if anything is to be learned from his previous productions, such as Titanic and Avatar, which were two of the top three highest-grossing movies of all time. The first Avatar movie brought in a whopping $2.782 billion worldwide.
Best RAM for Gaming DDR4 and DDR5 Kits | Cyberpunk 2077 Mission list
Avatar 2: Plot
According to James Cameron, "The storyline in the sequels really follows Jake and Neytiri, and their children… It's more of a family saga about the struggle with the humans". As per Cameron, Avatar 2 is set several years after the first movie, with Jake Sully's consciousness being permanently downloaded into his Na'vi body. Jake and Neytiri are now parents to Neteyam, Lo'ak, and Tuktirey. The storyline will include the return of the colonizing RDA forces in pursuit of their original intention, forcing Jake and Neytiri to take their family and flee their home.
Producer Jon Landau said, "Ultimately, the sequels are a story about family, and the lengths parents will go through to keep that family together and keep them safe," making it clear that a significant theme of the upcoming Avatar sequel would be family.
Avatar 2 will be set around the oceans of Pandora, and viewers will be introduced to Metkayina, a new clan of reef-dwelling Na'vi. The Metkayina are poised to be the central community of the sequel film. Avatar 2 is also set to feature a few breathtaking locations and sets. In the words of Landau, the tropical beaches in which the film takes place are "Bora Bora on steroids."
It has also been revealed that each planned sequel will act as their own standalone movie rather than an interconnected web of a larger story. Landau, speaking to Collider in 2019, said, "You don't need to have seen the first Avatar to see Avatar 2. It sits there, and we're gonna take people on a visual and an emotional journey that comes to its own conclusion."
Avatar 2: Cast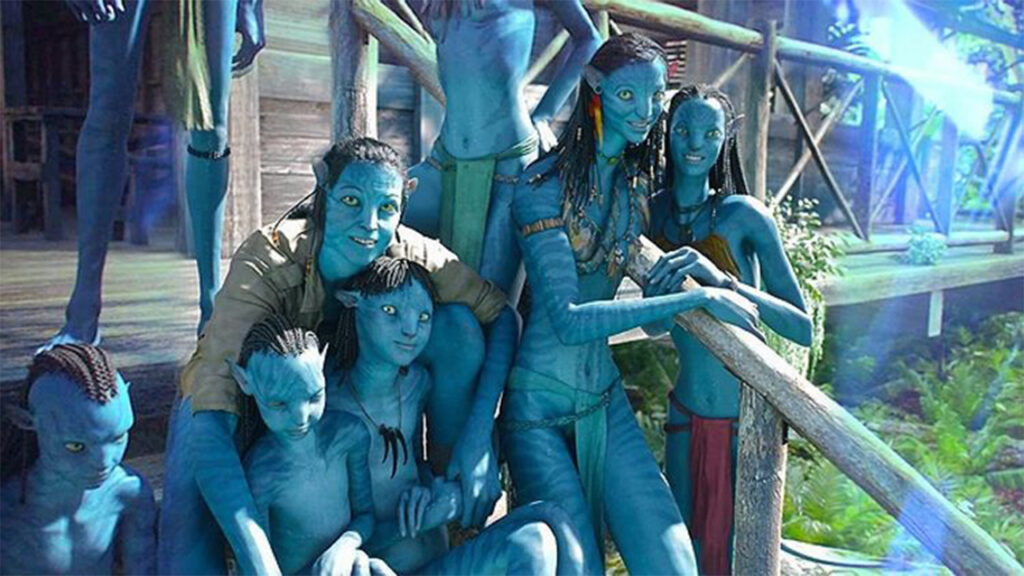 Sam Worthington (Jake Sully) and Zoe Saldana (Neytiri), central stars of the first movie, are unsurprisingly reprising their role in the sequel. Other actors who will be reclaiming their parts include Giovanni Ribisi (RDA Chief Parker Selfridge), Joel David Moore (Norm Spellman), and CCH Pounder (Na'vi spiritual leader and Neytiri's mother). Surprise comebacks include Sigourney Weaver (Grace Augustine) and Stephen Lang (General Quaritch), who died in the first movie.
According to Cameron, Weaver is to return as "different and in many ways more challenging character." Teasing fans regarding the role of Quaritch, Lang recently stated, "I'm not gonna say, 'No, he's absolutely the same.' I think he's an incredibly fascinating character, and he wouldn't be back if Jim Cameron wasn't fascinated in him as well and kind of bent on seeing where he goes."
New faces joining the cast will include Kate Winslet, Jemaine Clement, David Thewlis, Michelle Yeoh, Oona Chaplin, Edie Falco, and Cliff Curtis. Landau also revealed that a new human character called Spider, played by Jack Champion, will join the sequel as Jake and Neytiri's adopted child, brought up in the bioluminescent jungle.
Release Date
One of the most anticipated sequels and biggest movies of 2022, Avatar 2's global release date will be December 16, 2022. James Cameron confirmed that production for the film wrapped by September 2020.
While Avatar 2 is scheduled for release in December, Avatar 3, 4, and 5 are due to release on December 20, 2024, December 18, 2026, and December 22, 2028, respectively.
Avatar 2: Everything Else We Know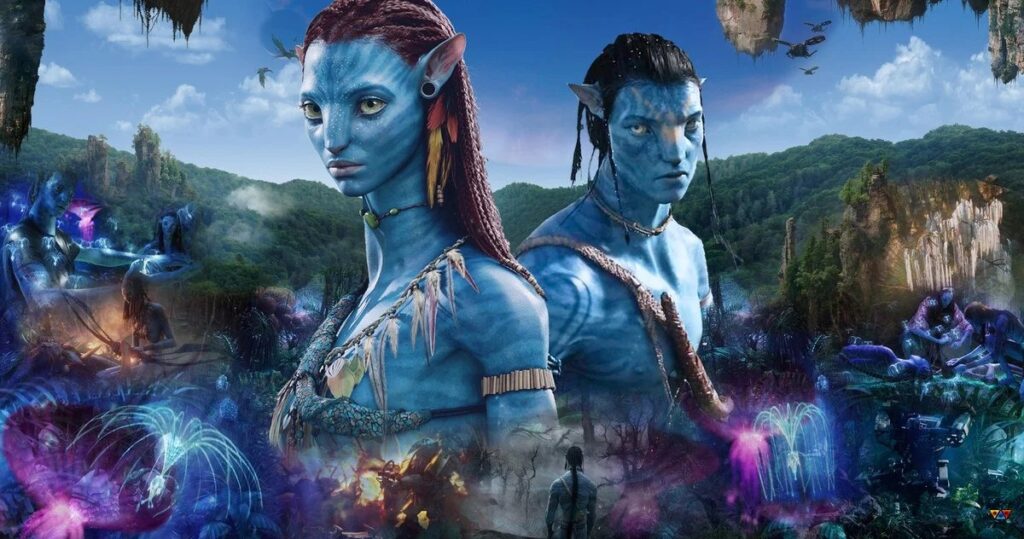 James Cameron will push the boundaries of cinematic ambition yet again. One of the key developments in the sequel will be the world's first underwater performance capture technology. Cameron has also expressed his interest in revolutionizing 3D cinema experiences again, saying that the Avatar sequels "will be, to the best of my ability, the best 3D that [it's] possible to make." It has also been reported that Landau has been in conversation with experts regarding combining 4K resolution, 3D, and high frame rates into one ensemble. Viewers will definitely have a cinematic masterpiece to look forward to with Avatar 2.
The official trailer for the sequel has not been released as yet. A trailer will likely only be released closer to the movie's premiere date. Until then, fans will have to do with the new images and set pictures being released by Landau via social media. The journey into Pandora is so near yet so far as fans look forward to Cameron's latest work of art with mounting anticipation.