Call of Duty: Warzone Season 6 update has finally arrived and as always, Raven Software has added a variety of exciting content for players to check out. A bizarre bug unique to the Xbox version of the game has forced players to redownload Call of Duty: Black Ops Cold War again and a far more infuriating one has been discovered in Call of Duty: Warzone.
Whether it's the reworked Gulag, the upcoming Halloween event, or the two new weapons available to customize and use, there is definitely no shortage of impressive additions.
However, as seen with the majority of Warzone updates, Season 6 didn't come without its fair share of bugs, and one of the most frustrating issues is affecting the Ghost perk.
Call of Duty: Warzone Ghost Perk Problems
For an unknown reason, players who have selected the Ghost perk are occasionally showing up on the radar, rendering it completely useless. Specifically, the bug is affecting Call of Duty: Warzone's Ghost perk. As a quick reminder, the Ghost perk renders players almost invisible by making them undetectable on the in-game radar, opening up opportunities for stealth and sneak attacks.
However, some players have noticed that they are still appearing on the radar even with the Ghost perk, effectively making it useless. Not only that, but this problem technically isn't even new. According to Dexerto, players have experienced this bug as early as July.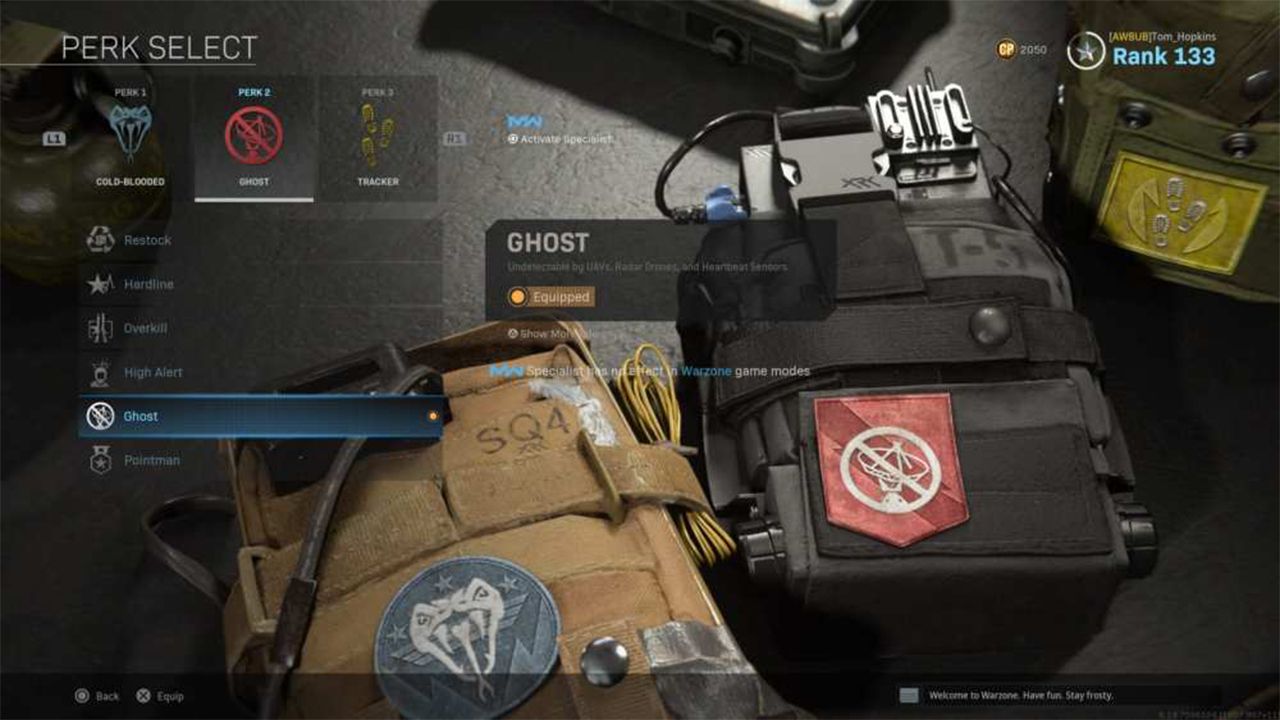 At the time, the issue seemed to be limited to private lobbies. That doesn't necessarily make it better since it meant tournaments could be impacted by the bug as demonstrated by Twitch streamer Jessie Cooks. Back then, it wasn't entirely clear whether the issue was with the perk itself or if second loadout perks were being ignored in private matches altogether.
Not only that, but it also means the perk won't even protect players from the UAV, which is designed to reveal the locations of all enemies, making an already powerful killstreak even more so. Hopefully, Activision and Raven Software already know about the bug and are working to fix it. But it's anyone's guess when that will happen.
It's entirely possible that Raven Software is prioritizing all the new content that's slated for Season 6's duration. For example, the Halloween The Haunting event. The exact details surrounding that are mostly unknown aside from the fact that it will run from October 19 to November 2.
Call Of Duty Beta Vanguard System Requirements | Resident Evil Village System Requirements
Warzone glitch makes Ghost perk completely useless
Back in July, some players in private lobbies were noticing that Ghost wasn't working as intended, with enemies showing up on the radar who were supposedly running the perk. Although this was a huge issue, it only appeared to be present in private lobbies. That was until the Season 6 update, where the patch seems to have introduced the issue to public matches.
As you can see in Tommey's clip, from his POV there are multiple opponents in the area, but his teammate has no indication of the enemy's location. This is a serious issue, as it renders the Ghost perk completely useless and makes UAV's even more powerful, as there are very few ways to stay undetected.
It's safe to say this is a major Warzone glitch and Raven will need to address this issue as soon as possible, especially with the number of tournaments taking place all the time.